Overview
Electrification is the process of powering by electricity, is usually associated with changing over from another power source, and has been regarded as "the greatest engineering achievement of the 20th Century". This module is intended to provide module participants with the new knowledge and competency in modern electrification techniques and applications in built environment and land transportation. The contents of this module are delivered in three focused areas:
Modern Electrification Technologies
Electrification is currently spearheaded by advanced new technologies in both AC and DC power systems which allowed greater resilience, flexibility and safety while meeting new forms of electric demand. Game-changing technologies include the advent of energy storage systems and smart power interconnects


Advanced Electrification for Land Transportation
To reduce carbon footprint and pollution in the cities, the growth of electrified urban rail systems has been increasing tremendously in recent years. Advance railway electric power systems and electric propulsion are essential to the sustained growth and operation of urban railways. There is also very strong interest in various forms of electric vehicles and their charging infrastructure and alternative fuel supply


Advanced Electrification for Built Environment
Distributed energy resources such as solar photovoltaic systems, tri-generation and energy storage systems are increasingly incorporated into urban electrification. There has also been much in-roads made in achieving higher energy efficiency and demand management in urban electrification loads through district cooling techniques and intelligent solid-state lighting
What You'll Learn
Fundamentals of Electric Railway Transportation
An overview of railway electrification and traction power supply systems
Technical and design aspects of railway electrification.
Project engineering a major electrification project.
Rails and propulsion mechanics.
Overview of permanent way systems in the context of Singapore.
Electrical Railway Traction and Railway Electrical Power Supply
AC/DC traction motors and their applications in railway electrification; Traction system control; Traction converters/inverters.
Different types of DC/AC railway electrical power supply systems.
Contact lines and current collectors; protection and feed systems; Stray current
Design considerations for DC railway systems.
Demonstration of applied research projects in railway electrification.
An invited industry lecture around the theme of transportation electrification with contents varying from year to year.
Software-based hands-on group design projects for AC and DC railway electrification systems.
Distributed Energy Resources in the Built Environment
Distributed generation (DGs) including Micro-turbine, Combined cooling, heating and power generation (CCHP), Rooftop PV, Fuel cell, Solar thermal, Bioenergy; Integration of DGs and challenges
Energy storage technologies including electrochemical, chemical, electrical, mechanical and thermal, demonstration; Demonstration of the instructor's applied research on energy storage modelling (model based and data-driven) and machine-learning based online monitoring
Applications of energy storage systems including load levelling, microgrid operation, demand response and others; Demonstration of the instructor's applied research on planning and operation optimisation of energy storage systems.
Advances in Electrification in the Built Environment
AC/DC urban microgrids; Multi-energy microgrids; Transactive energy and energy internet; Demonstration of the instructor's applied research on operation and planning of multi-energy systems
Data-driven planning and operation of urban microgrids: a real-life applied research project at SIT@NYP "Immersive Energy Monitoring, Forecasting, Planning and Operation with Uncertainty Level Management" led by the instructor
Software-based hands-on group projects which target at urban microgrid design optimisation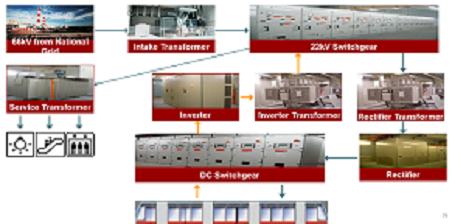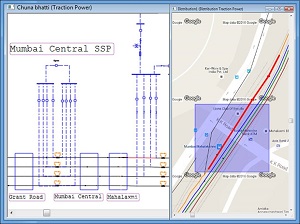 Image source: https://etap.com/solutions/railways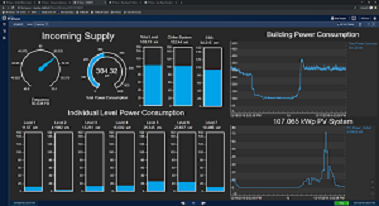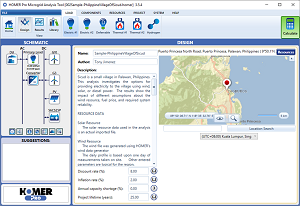 Image source: https://www.homerenergy.com/products/pro/index.html
Who Should Attend
Engineers working in power and energy sector;
Railway electrical power supply and propulsion professionals;
Electrical and electronic engineering professionals;
Researchers and educators in electrical engineering and urban sustainability-related areas
Prerequisites
Bachelor degree in Engineering
At least one year of relevant working experience
Certificate and Assessment
A Certificate of Participation will be issued to participants who
Attend 75% of the workshop.
Undertake the Continuous Assessment
A Certificate of Attainment will be issued to participants who:
Attend at least 75% of the programme, and
Participants who pass the Continuous Assessment and Exam Paper will earn 6 ECTS credits, which are stackable for PGCert or MEngTech qualifications.
Continuing Professional Development
This module is eligible for the following continuing professional development units:
Schedule
Lesson
Class Timings
(Wednesdays, 7pm to 10pm)
Lesson 1
4 Sep 2019
Lesson 2
11 Sep 2019
Lesson 3
18 Sep 2019
Lesson 4
25 Sep 2019
Lesson 5
2 Oct 2019
Lesson 6
9 Oct 2019
Recess Week
16 Oct 2019
Lesson 7
23 Oct 2019
Lesson 8
30 Oct 2019
Lesson 9
6 Nov 2019
Lesson 10
13 Nov 2019
Lesson 11
20 Nov 2019
Lesson 12
27 Nov 2019
Fees
Category
Full Fee
After SF Funding
After SF Mid-Career
Enhanced Subsidy
Singapore Citizen (Below 40) / Singapore PR
$3,447.54
$1,034.26
Not Eligible
Singapore Citizen (40 & above)
$3,447.54
$1,034.26
$389.86
Non-Singaporeans
$3,447.54
Not Eligible
Not Eligible
Note:
All figures include GST. GST applies to individuals and Singapore-registered companies.
You can opt for either SF Series Funding or Mid-Career Enhanced Subsidy. Both cannot be combined.
»
Learn more about funding types available
Terms & Conditions:

SkillsFuture Funding
To be eligible for the 70% training grant awarded by SkillsFuture, applicants (and/or their sponsoring organisations where applicable) must:
Be a Singaporean Citizen or Singapore Permanent Resident
Not receive any other funding from government sources in respect of the actual grant disbursed for the programme
SkillsFuture Mid-Career Enhanced Subsidy
To be eligible for the 90% enhanced subsidy awarded, applicants (and/or their sponsoring organisations where applicable) must:
Be a Singaporean Citizen
Be at least 40 years old
Not receive any other funding from government sources in respect of the actual grant disbursed for the programme
SIT reserves the right to collect the balance of the programme fees (i.e. the potential grant amount) directly from the applicants (and/or their sponsoring organisations where applicable) should the above requirements not be fulfilled.
SIT reserves the right to make changes to published course information, including dates, times, venues, fees and instructors without prior notice.

What Industry Experts Say?
Extract from preface of an official reference book for this module:
"A railway is a complex distributed engineering system and thus the construction of a new railway or the modernisation of a existing railway requires a deep understanding of the constitutive components and their interaction - with themselves and with systems (or installations) external to the railway. This interaction requires a system-thinking approach, in which the overall functionality (or set of functions) can be demonstrated to have been achieved. The said functions are themselves requirements and the requirements covered in this book relate to electromagnetics. The railway electromagnetic environment is characterised by a complex mix of high power sources, sensitive safety critical systems, intentional transmitters in close proximity to each other and distributed over the entire length of the railway line. As a distributed complex system, it has the additional complexities of the propagated field being dependent, somewhat, on the position and current loading capability of the load (train) that is in motion." – [Ade Ogunsola and Andrea Mariscotti, "Electromagnetic Compatibility in Railways - Analysis and Management", Springer-Verlag, 2013.]
Extract from preface of an official reference book for this module:
"This book has evolved from the lecture series "Elektrische Bahnen" ("Electric Railways") which has been held at Ruhr-Universität Bochum since 1996. Its primary audience are students of electrical energy technologies, control engineering and mechanical engineering as well as young engineers of electrical engineering, especially in the fields of power electronics, in railway industry and in railway-operating companies…Following constant interest from practitioners' circles, now, six years after the initial publication of this book, the need has arisen to produce a 2nd, revised and extended edition under the same title. This enables both author and publishing house to include major developments which, by now, have become accepted practice in traction and railway industry. In particular, these developments include the permanent-magnet synchronous motor technology as well as the inverter-fed medium-frequency transformer, which is aimed to replace the main transformer, proving too heavy for 16 2/3-Hz traction frequency. Furthermore, new dualpower and hybrid vehicles as well as the new Modular Multilevel Converter topology for 16 2/3‑Hz traction power supply will be covered." – [Andreas Steimel, "Electric Traction – Motive Power and Energy Supply Basics and Practical Experience | 2nd edition", DIV Deutscher Industrieverlag, 2014.]
Course Series
Find out more about the Modular Certification Courses - Electrical Power Engineering (EPE).
These modules are stackable towards a Postgraduate Certificate in Electrical Power Engineering (PGCert EPE) or can be taken individually as a single module as follows:
Each module carries 6 ECTS credits which are stackable for graduate qualification of PGCert EPE. Candidates who pass any of the above 4 modules (totalling 24 credits) with a CGPA of 2.5 or more will be awarded the Postgraduate Certificate in Electrical Power Engineering (PGCert EPE) by SIT. All the above modules are subsidised by SkillsFuture Singapore. Eligible individual may enjoy up to a maximum of 5 subsidised modules.

The above modules have been renamed from EPE60XX to EEE60XX for modules starting from Sep 2019. There is otherwise no change in stackability towards the Postgraduate Certificate in Electrical Power Engineering