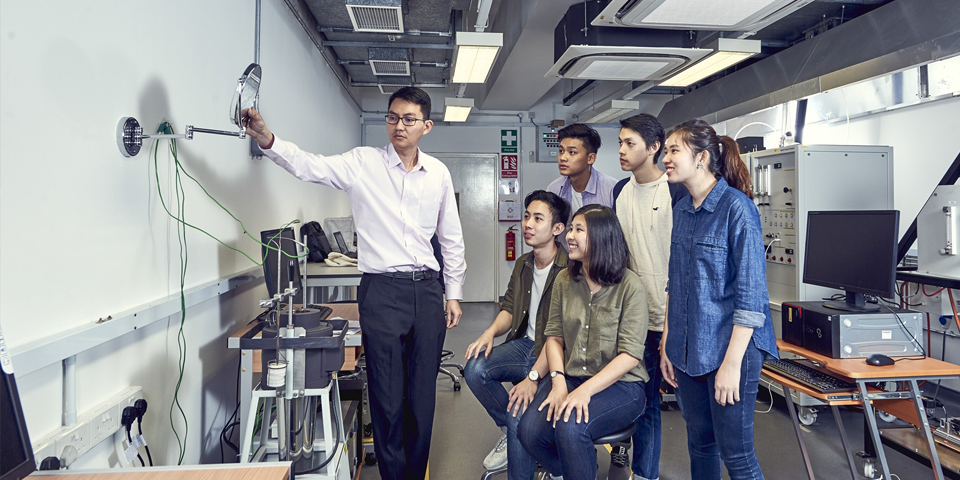 SIT offers practical skills-based Continuing Education and Training (CET) in advanced topics in Building Services Engineering that is designed to address industry needs to reskill, deepen skill, upskill and increase knowledge of industry professionals in building services engineering.

The CET courses are available in multiple independent modules, each of 6 ECTS credits. Candidates who pass any 4 modules (totalling 24 credits) with a CGPA of 2.5 or more will be awarded the Postgraduate Certificate in Building Services Engineering(PGCert BSE) by SIT. The PGCert BSE is also stackable for further qualification of Master of Engineering Technology in Sustainable Infrastructure Engineering (Building Services) .
ECTS – European Credit Transfer and Accumulation System
CGPA – Cumulative Grade Point Average
Modular Certification Courses
Modules are stackable towards a Postgraduate Certificate in in Building Services Engineering or can be taken individually as a single module:
*Modules subsidised by SkillsFuture Singapore.
PREREQUISITES
Candidates should possess a Bachelor degree in Engineering.
Candidates must have at least one year of relevant working experience in the built environment or engineering industry.
Assessment and Certificate
A Certificate of Participation for each module will be issued to participants who:
Attend at least 75% of each respective SIE module; and
Undertake the Continuous Assessment and Exam Paper
A Certificate of Attainment for each module will be issued to participants who:
Attend at least 75% of each respective SIE module; and
Pass the Continuous Assessment and Exam Paper